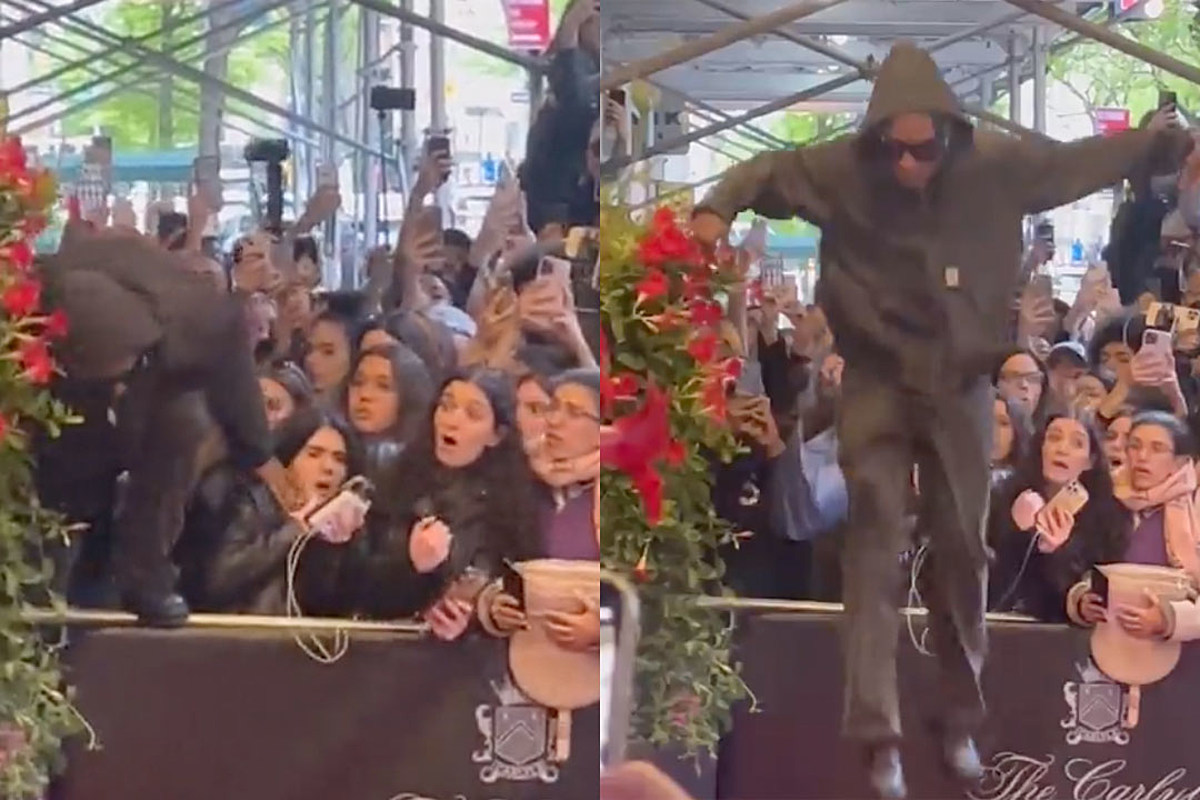 ASAP Rocky Uses Woman's Face to Climb Over Crowd Barricade
A$AP Rocky was clearly in a hurry ahead of the Met Gala since he used a woman's face to climb over a crowd barricade to get to his hotel before the festivities.
On Monday evening (May 1), the annual Met Gala took place in New York City, but it was what happened before A$AP Rocky hit the red carpet that had onlookers in shock. The Harlem rapper, who made an appearance at the Met Gala with girlfriend Rihanna, appeared to be running late to the event. So, Rocky did what anyone would in those circumstances: he found a shortcut.
The A$AP Mob leader cut through a crowd of fans standing outside The Carlyle hotel in Manhattan, where many other celebrities and rappers like Ice Spice and Doja Cat were seen leaving to attend the gala. Rocky appeared to be heading to the hotel to get dressed. While cutting through the crowd, he hoisted himself up over a barricade and in the process of doing so, used a woman's face to climb over the gate.
At first the woman, who was wearing glasses, was in shock when Rocky pushed on her face as he jumped over the barricade, but once she realized who the rapper was, she didn't seem to mind. Her and another in the crowd were surprised at the moment, but took it in stride.
On Twitter, a person named Maddy with the username @youareasapmadz claims to be the woman Rocky had the encounter with. She took a photo of herself after the incident and posted with the caption: "hello I'm the girl."
Take a look at A$AP Rocky making sure he gets to where he needs to be on time, below.
See Every Rapper at the 2023 Met Gala