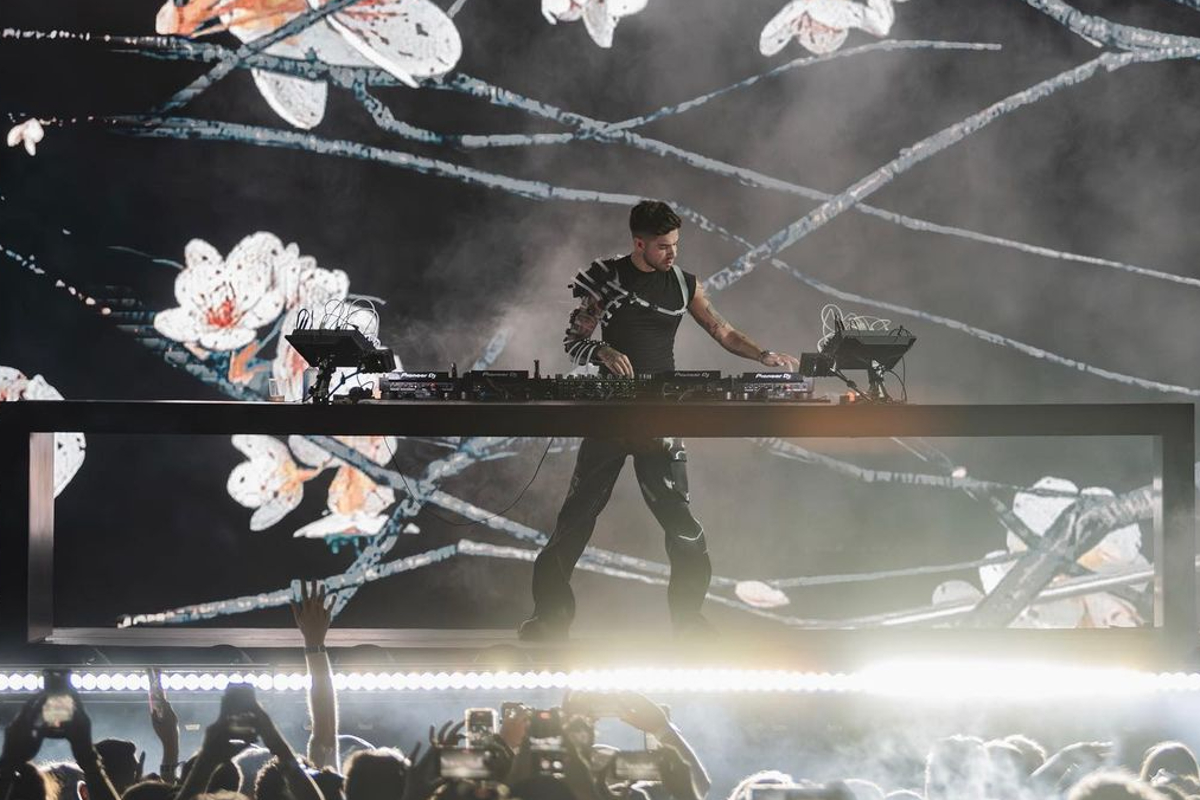 Anyma, Argy bring Magnus to Afterlife with long-awaited release, 'Higher Power'
After a slew of incredible remixes, Anyma has officially made his return to original productions after Genesys. Teaming up with Afterlife veteran Argy as well as receiving vocal backing from MAGNUS, "Higher Power" arrives as Anyma's first original since his debut album. Originally debuted by the Afterlife heads at the top of this past summer, the "Higher Power" momentum was at an all-time higher after its updated visuals took over the 120-foot-wide LED screen at Afterlife Los Angeles. Continuing to impress with carefully designed, ear-pleasing melodic techno, "Higher Power" is yet another testament to Anyma's rise to the top of the dance music pyramid.
Drawing in more than 20,000 people per night in Los Angeles, it's clear as to why Afterlife was named Dancing Astronaut's 2022 Label of the Year, and "Higher Power" will continue to further that influence. With a masterful, Moses-inspired visual, Anyma's creative have developed images that continue to move hand-in-hand with the lyrics, title, and overall feel of his music. Stream the latest from Anyma, Argy, and MAGNUS below.
Anyma x Argy x Magnus out this Friday 🌊

My favorite @anyma_eva ID, "Higher Power"

(🎥 via @afterlife_ofc) pic.twitter.com/eOOmQNSJHJ

— Dancing Astronaut (@dancingastro) November 7, 2023
Featured image: Anyma/Instagram
Categories: Music