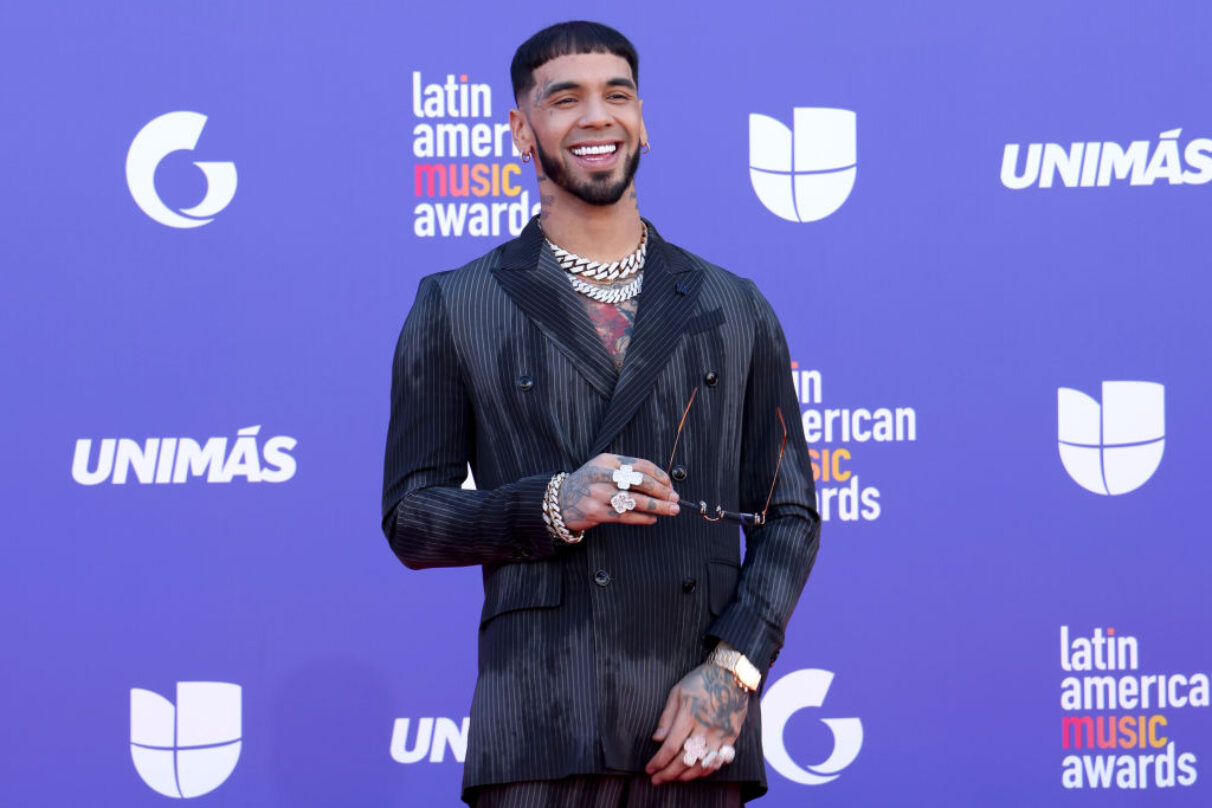 Anuel AA Puts Out Final Message About His Past With Karol G
Anuel AA appears to be putting his history with Karol G behind him. Last night (May 7), the Puerto Rican singer revealed his final thoughts on the controversial topic.
After a few days of seemingly hinting at his past relationship with Karol G, Anuel AA tagged her directly in an Instagram post on May 4. He dedicated his new single "Mejor Que Yo" to her. In the Dj Luian and Mambo Kingz collaboration, Anuel sings about an unnamed "bebecita" while taking shots at the man she is with now. With Anuel linking the song to Karol G, he seemed to put down her rumored boyfriend Feid. "He doesn't understand like you I do / He will never make love to you like me," Anuel AA sings in Spanish.
Karol G appeared to respond to the news by deleting her last photos with Anuel from her Instagram account. During one of his concerts this past weekend, he seemingly addressed what Karol G did. "I don't think that it was you who deleted all the photos," Anuel said in Spanish. "I think it was your jealous boyfriend." 
But in a recent Instagram post, Anuel AA claims he will now be moving on from the subject. Though this time he didn't directly tag Karol G, he wrote hashtags with their past collaborations like "Culpables" and "Secreto."
"I saw that there are some of my bebecitas asking me why I didn't dedicate a more romantic song," he wrote in Spanish. "But my queens I have dedicated romantic songs over and over again. Remember #NoLloresMujer #LosHombresNoLloran #DicesQueTeVas #Culpables #Secreto #MasRicaQueAyer. Don't forget they break my heart. I love you! This is the last post in which I talk about this subject."
Anuel AA is currently performing concerts in the U.S. on his Legends Never Die Tour. Feid is also touring the country with his Ferxxo Nitro Jam Underground Tour. Karol G's Mañana Será Bonito Tour will visit stadiums in the States this summer.