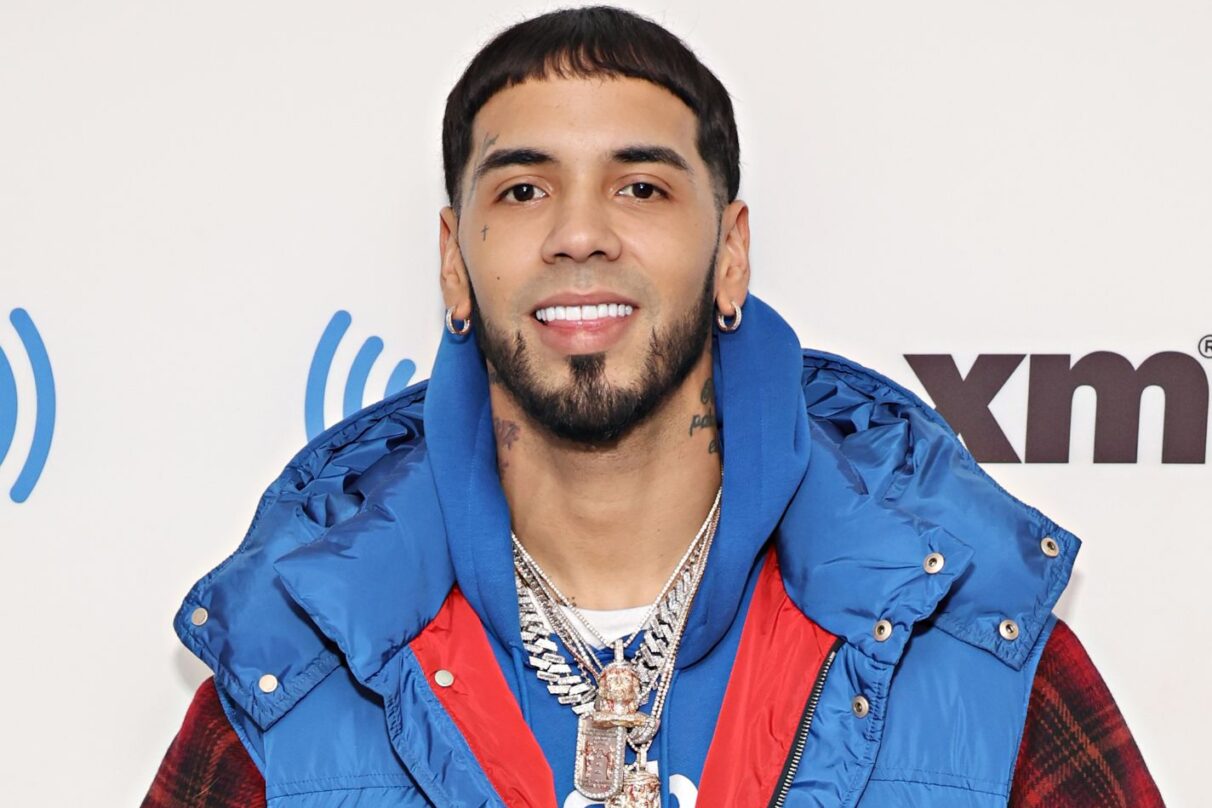 Anuel AA Is At It Again… Sends New Message to Feid
Though Anuel AA promised to stop talking about his past with Karol G, he appears to have sent another message to her and Feid. Last night (May 10), the Puerto Rican singer posted a photo smiling with a sign from a Feid hater at one of his shows.
Since Anuel AA launched his Legends Never Die Tour in the U.S. last month, he started talking openly about still having feelings for Karol G while seemingly putting down her rumored partner, Feid. During one of his concerts, Anuel AA changed the lyrics to his song "Mas Rica Que Ayer" to call out Feid. Instead of the line "Será que el novio la dejó?," Anuel sang, "Será que Feid la dejó?" 
Anuel then named Karol in an Instagram post. While tagging her account directly, he dedicated his new single "Mejor Que Yo" to the Colombian superstar. In response, Karol G appeared to delete her photos with Anuel AA from her Instagram account. At another concert, he said in Spanish, "I don't think that it was you who deleted all the photos. I think it was your jealous boyfriend." Soon after, Anuel AA wrote in a follow-up Instagram post that he would move on from the topic.
But now, he appears to have sent a new message to the rumored couple. In another Instagram post, he wrote in Spanish, "This one is dedicated to your boyfriend bb." Anuel also added green heart emojis, which is Feid's signature color. The post includes a photo of Anuel AA holding a fan's sign that says "F**k Ferxxo." He also included a video meme of Bowser singing the song "Peaches" from The Super Mario Bros. Movie. Instead of saying the name of the video game princess, Bowser repeats an expletive in Spanish. 
Feid is currently touring the U.S. on his sold-out Ferxxo Nitro Jam Underground Tour. Karol G will perform in stadiums nationwide this summer on the Mañana Será Bonito Tour.