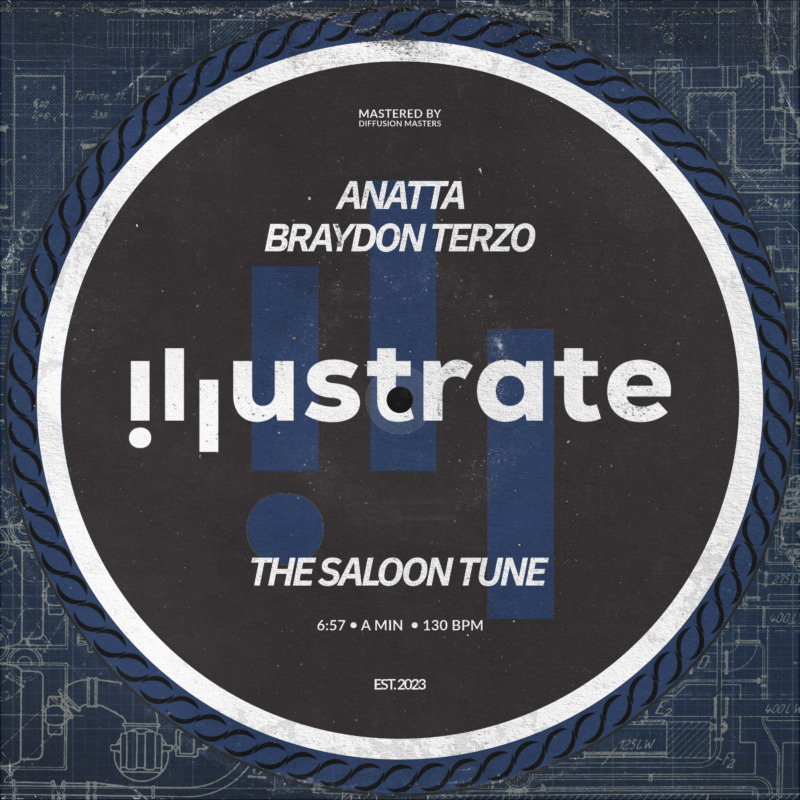 ANATTA & Braydon Terzo take minimal tech to the Wild West on 'The Saloon Tune'
When it comes to ANATTA and Braydon Terzo's first collaboration is unique, answering the age old question — what if Will Smith made minimal?
ANATTA, the U.S.-based DJ and producer, has made an impression on minimal house since his 2020 debut. With his recently launched ILLUSTRATE imprint and the monthly Insomniac Radio show ILLUSTRATE Radio, he's quickly becoming a leader in the genre. On the other side of the collab is Braydon Terzo, an up and coming producer who has been climbing Beatport's Minimal/Deep Tech charts with a dark and gritty sound.
Released on ANATTA's own label ILLUSTRATE, the pair's first swing — "The Saloon Tune" — is a tried and true club bumper. At its core is an undeniably catchy tech foundation that's wonky, fun and deviously dance-able. And then there's the unmistakable "Wild Wild West" sample that pops up at just the right moment amidst a flurry of minimal tech flourishes. Rounded off with a potent bass line and a hint of early 2000s nostalgia, it's the ideal soundtrack for a smoky after-hours club.
Categories: Music