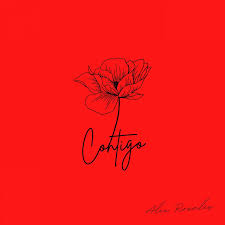 alex rosales drops the graceful, smooth & catchy new single "contigo"
Santa Ana, California-native and Indianapolis-bred singer-songwriter Alex Rosales returns in style with a sublime new single simply titled "Contigo." This graceful, catchy and smooth new song sees Rosales unleash his most powerful skills over a magnificent soundscape that perfectly fits with the overall vibe of the track.
Alex Rosales can sing, produce and play 5 instruments. By age 18, Alex would sign a management deal with former La Face records songwriter, William Woodson. With his help, Alex would go on to win "Best Male Vocalist" in the Indianapolis Black Expo talent show. "I'm not going to lie," says Alex, "I stood out like a sore thumb". In 2011 Alex made the move to LA, and after only one week in the city, caught the attention of Warner Music A&R executive Mike Caren.
Luck came in 2014 when The former Bad Boy Records and DREAM member was releasing new music and Alex signed on to produce her first single called "Sometimes". That later opened doors for Alex to help produce music for DREAM when they decided to reunite for a summer tour in 2016 alongside other artists of that era, O-Town, Ryan Cabrera and 98 Degrees.
Revolving around emotions, feelings and shared experiences, Alex Rosales' unique signature style has already seduced hundreds of thousands of fans. His multicultural background and impressive performing skills are just two of the reasons explaining the unique appeal and hype around each of his drops. If you haven't yet, make sure to get familiar with his art by streaming "Contigo" on repeat!
Follow Alex Rosales On Instagram