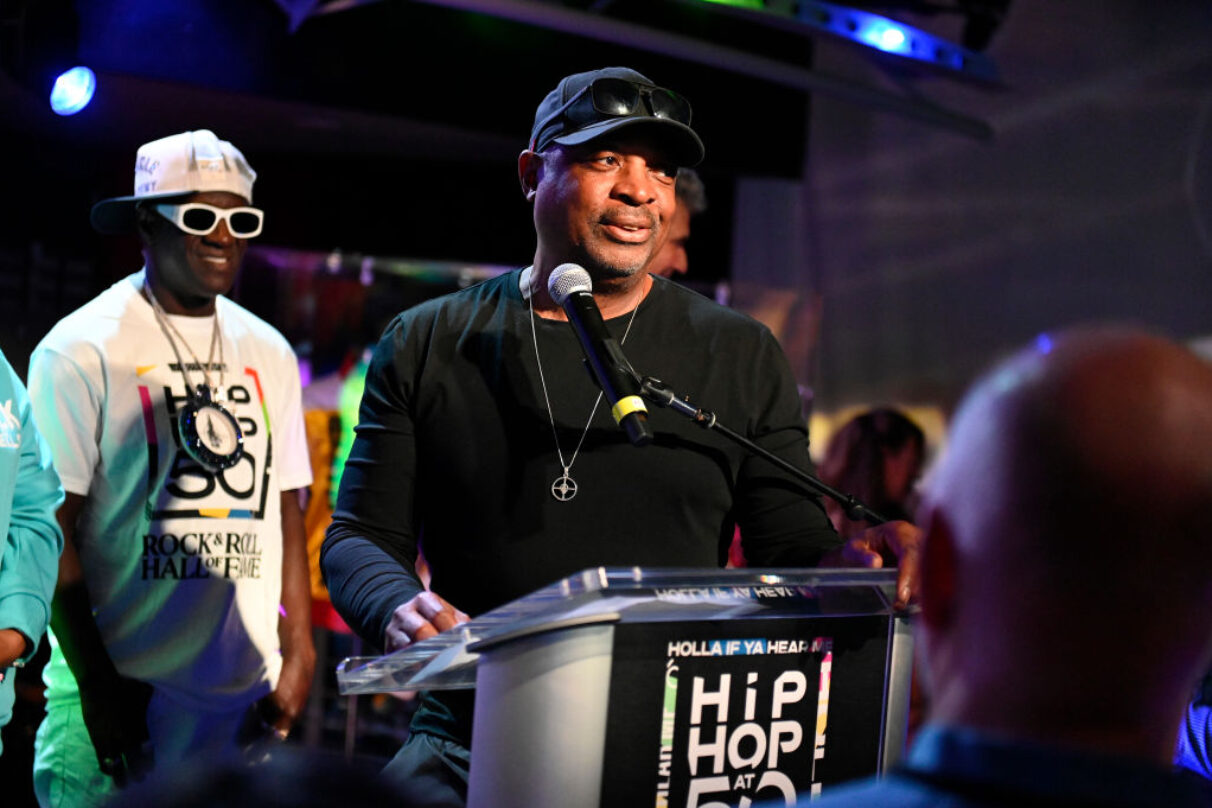 Ahead of 50th Anniversary, This Audio Series Will Tell Hip-Hop's Origin Story
With the 50th anniversary of hip-hop coming up soon, Audible is releasing a new five-part series about the birth of the iconic South Bronx movement in the 1970s, narrated by the hip-hop legend Chuck D from Public Enemy. Titled Can You Dig It? A Hip Hop Origin Story, the series comes out Aug. 10 via Audible.
"December 8, 1971, was a defining moment in American history," the Public Enemy frontman says in the trailer. "A time when the gangs of New York laid down their weapons and redirected their youthful energy towards the creative arts. Arts that would eventually become the foundation of what we now know as hip-hop."
The five-part series will narrate major events, such as life-changing moments in the Ghetto Brothers gang. This group had ties with the then-new Puerto Rican Socialist Party that motivated the young Latino and Black community. One of the moments includes the murder of the influential peacekeeper and member of the gang mentioned above, Cornell "Black Benjie" Benjamin. 
The murder was significant because it resulted in the historic Hoe Avenue peace meeting, where hundreds of gang members united to choose peace over violence. Consequently, the meeting led to what is now historically known as the "foundation for the birth of hip-hop." This new series also features Black Benjie's family, who will speak about the respected public figure for the first time.
Other subjects that will be explored include conversations about the era's political and social climate with former Black Panther and peacekeeper Joseph Mpa, old-school rapper MC Coke La Rock, and renowned photographers/documentarians Joe Conzo and Henry Chalfant, per the press release. Moreover, the episodes will also cover brotherhood in gangs, The Ghetto Brothers, and the aftermath of Black Benjie's death.
"During this 50th anniversary of hip-hop, we hold the attention of the planet," Chuck D said in a previous interview. "Now is the time to bring out the stories of people who paved the way for hip-hop and shaped its earliest days. Two cats from the Bronx, Black Benjie and Yellow Benjy, made the impossible possible. When the city turned its back on the borough, they stepped-up to broker peace on the streets."
Watch the official trailer for Can You Dig It? A Hip Hop Origin Story below.