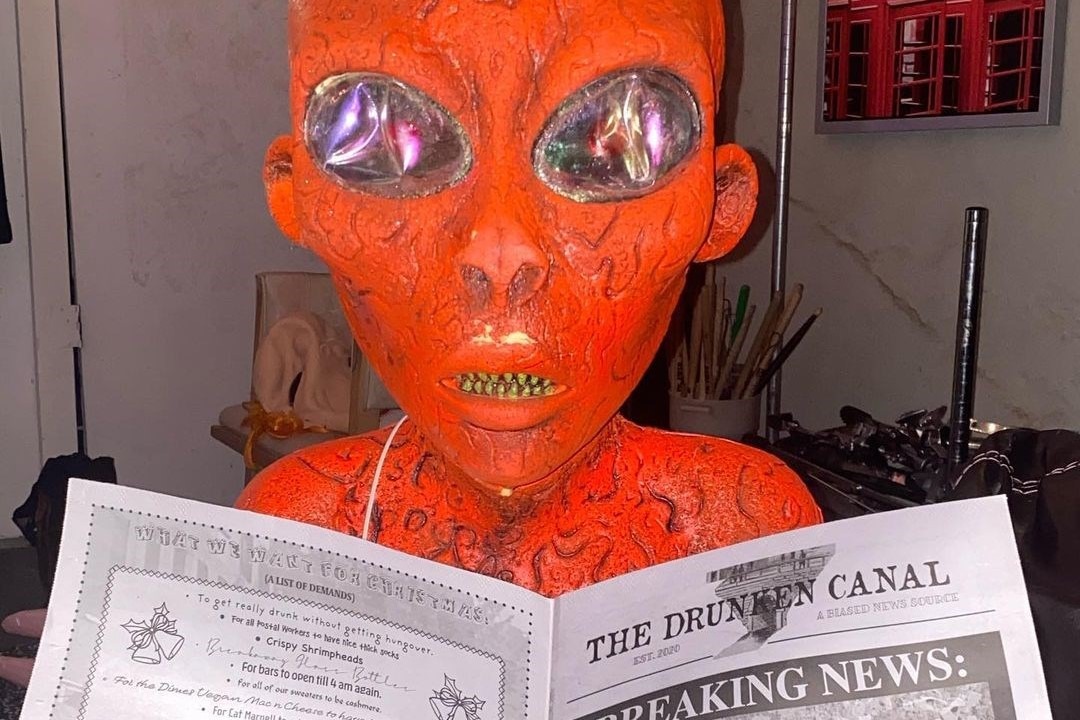 7 rule-breaking fashion zines to stock-up on this summer
From Ghanaian coffin-makers, to Dimes Square gossip, to Bolton fashionistas, we spotlight the best DIY publications to know from a new wave
of creatives
Last week, Anna Wintour published a profile of Volodymyr and Olena Zelensky as part of Vogue's first-ever digital cover. In a glossy spread shot by Annie Liebowitz, the First Lady clutches a navy coat at her chest, flanked by three women soldiers while the carcass of an aircraft sinders behind her. Whether that was a distasteful thing to do during a time of war – or a brave time capsule – quickly became the subject of debate. But it's the kind of image that only Wintour could have produced, chiming with all the highly-produced political portraiture that has defined her tenure at Condé Nast. There's obviously a place in culture for fashion photography of this kind, much like scrappy underground zines that speak to niche subcultures and arts kids – and it's this commingling that makes fashion publishing a bountiful ecosystem. 
Scratch away the industry's glossy exterior and a rabble of magazine-makers come to the surface, among them Boy.Brother.Friend, The Drunken Canal, and Viscose Journal, with their deft explorations of black masculinity, razor sharp satire, and high-brow fashion criticisms. But these zines aren't vying for mass attention – it's about giving their own people what they want, decorating entire spreads with the kind of off-kilter stories and images which most traditional outlets might just purse their lips at. As the internet shifts from behemoth social platforms to specialist Substacks and Patreons – and readers become more accustomed to 'choosing a fighter' – the zine is well-primed for a new age of fashion communication. Of course, many are paid for by the same big-ticket advertisers as traditional outlets, but their expansive nature takes them beyond staid frameworks, making the zine an ideal playground for fledgling creatives – be that a pamphlet, an anthology, or a photo album.
From Ghanaian coffin-makers, to Glam Rock deity, to Bolton fashionistas, we round up 5 zines to stock up on from this new wave of creatives.