32 Stocking Stuffers Under $10 That Are Cooler Than an *Actual* Gift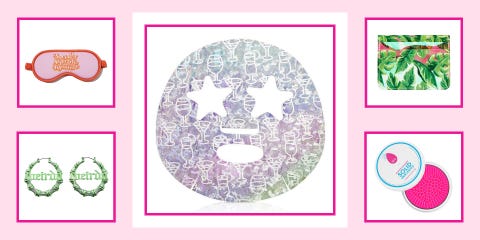 STEP AWAY FROM THE FUZZY SOCKS AND PUT DOWN THE TOOTHBRUSH. Whew, that was a close one. You almost gave your family the most cliche stocking stuffers of the holiday season. Thankfully, you came here first to find some waaaay cooler presents. Skip the $1 section at Target and fill your family's Christmas stockings with tiny trinkets that they'll actually love.
From sick phone accessories and bath essentials to magical candy straight out of the Harry Potter films, there's a mini gift here for every single person on your holiday shopping list. Before you start panicking about how much all of this is going to cost, don't worry, because every single thing is less than $10 (with some under $5). Keep reading for all the stocking stuffers that might be cooler than an actual gift.
This content is created and maintained by a third party, and imported onto this page to help users provide their email addresses. You may be able to find more information about this and similar content at piano.io