30 Best "Clueless" Outfits That'll Make You Wish You Were Back In The '90s
It's been more than 25 years since the iconic Cher Horowitz burst into our lives and influenced a whole generation with her wit, charm, and, most importantly, her fashion sense. Clueless is now a cult classic for its amazing clothes, hilarious one-liners, and incredible '90s slang (we should really bring back "buggin'"). And remember when Cher had her computer help her pick out her outfit? A historic moment.
From her famed yellow plaid mini skirt and blazer to feather-lined cardigans, the girl had it going ON in the style department. And can we take a second to talk about Dionne? Her hats were so on-point and those knee-high stockings are forever a mood.
When coming up with your look for Halloween 2021 (and, let's be real, your everyday outfits too), the ladies of Clueless offer all sorts of inspiration. Here are all of our favorite costume ideas inspired by Cher, Dionne, Tai, and Amber.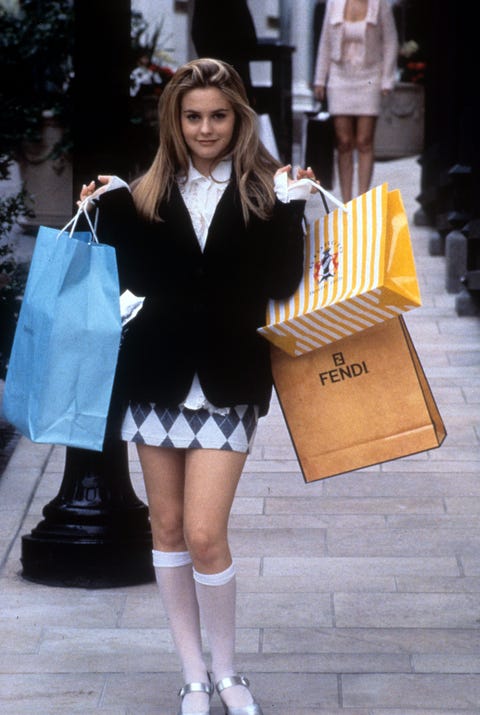 Archive Photos
Getty Images
"Do you prefer fashion victim or ensembly challenged?" — Cher
What you'll need: Riani Argyle Printed Skirt, $15, Motel Rocks
This content is created and maintained by a third party, and imported onto this page to help users provide their email addresses. You may be able to find more information about this and similar content at piano.io