24 Sneakers That Will Make Your T-Shirt and Jeans Look Soooo Much Cooler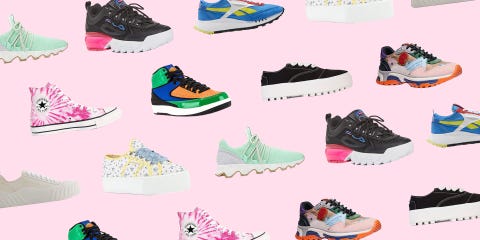 Ok, just warning you ahead of time: you're going to spend a LOT of money after reading this list. I spent like three hours scouring the websites of every trendy sneaker brand on the internet to create a definitive list of the absolute cutest shoes. Just writing this story, I've already saved three different pairs to buy later – and I online shop for a living! That's how cute these sneakers are.
But, anyway, don't take my word for it. Scroll ahead for a collection of kickass sneakers that will, without a doubt, become your entire holiday shopping list. Shop viral, even TikTok-famous designs from Nike, Adidas, FILA, Vans, and more.
This content is created and maintained by a third party, and imported onto this page to help users provide their email addresses. You may be able to find more information about this and similar content at piano.io