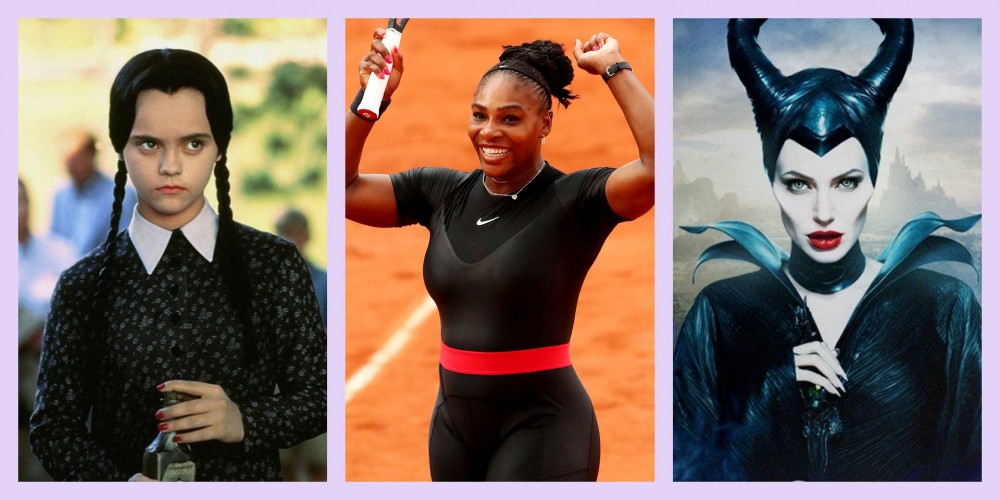 22 DIY All-Black Halloween Costumes You Already Have Hanging in Your Closet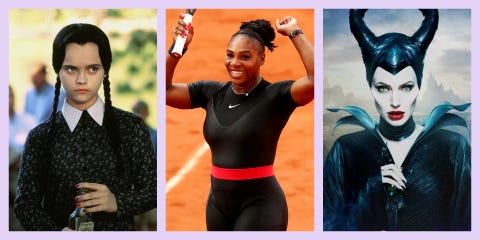 There's nothing that screams "I put zero effort into this Halloween costume" more than showing up to the party as a vampire or a black cat. Why? Because everyone in the room can tell that you plucked your sexiest black crop top from your closet, smudged on a smokey eye, and called it a costume. Don't be that person.
Instead, go for an all-black Halloween costume that's just as easy to create, but looks cool enough for your annual Halloween Insta. Using only a black T-shirt, black dress, and/or black leggings (yep, you can wear your Lululemons), you can transform into some of the most iconic characters in pop culture history. Lucky for you, I've already found the very best ones.
Up ahead, read up on all the coolest all-black Halloween costumes you can DIY in minutes with clothes you already own.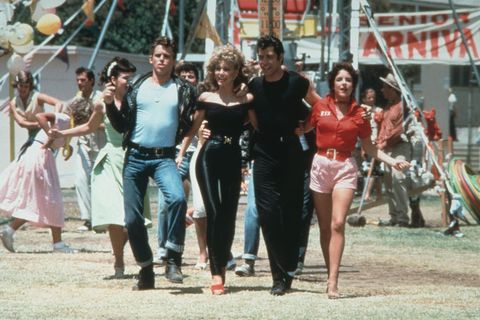 Fotos International
Getty Images
Start practicing your best "tell me about it, stud" now, because this easy all-black costume is a Halloween must. Red pumps, liquid leather leggings, and a sexy black bodysuit are all you need to dupe this signature look – oh, and lots of hairspray.
No one deserves your Halloween tribute more than Notorious RBG, who is actively working to protect all of our rights literally as we speak. Repurpose your graduation robe or slip into a long-sleeve black dress, then polish it off with one of Ruth's famous blinged-out collars.
On and off the court, Serena is a modern day superhero. Replicate her trademark look with a Nike bodysuit, black leggings, and a red ribbon for your waist. Top it off with sneakers and a tennis racket.
4
Wednesday Addams from "The Addams Family"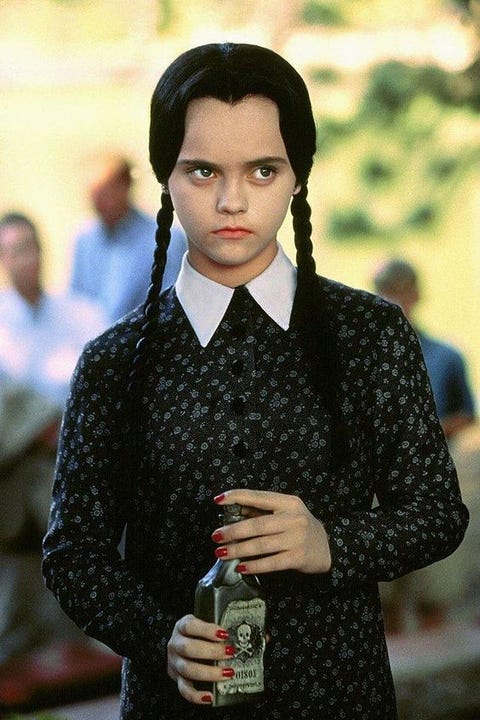 Channel the princess of Halloween in a classic collared black dress. Complete your look with two braided pigtails and red nails that look chic, but also low-key say "I'll kill you."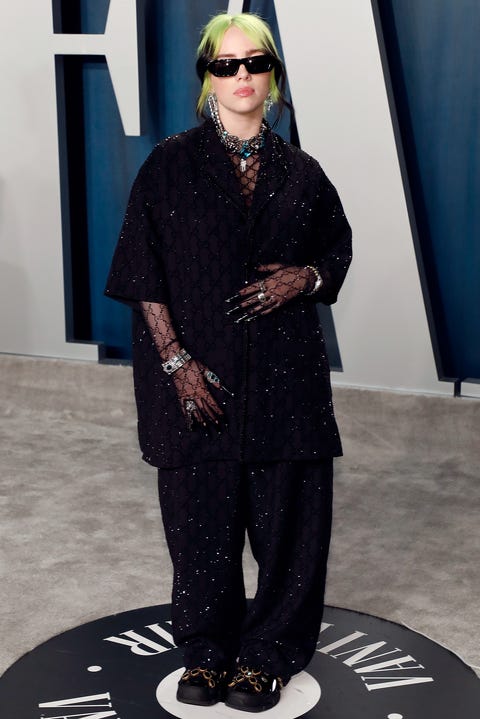 There's a reason Billie Eilish costumes are going to be HUGE for Halloweekend 2021–and that reason is sweatpants. Basically just throw on any oversized streetwear set, press on a set of claws, and spray your roots green to give off that "Bad Guy" vibe.
6
Holly Golightly from "Breakfast At Tiffany's"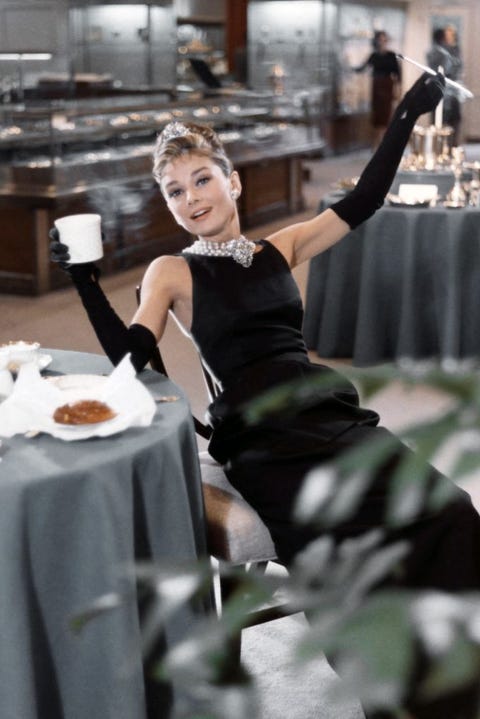 Donaldson Collection
Getty Images
You've probably already got everything required for this look hanging in your closet. Slip on your favorite LBD and a strand of pearls – then all you need is a cheap tiara.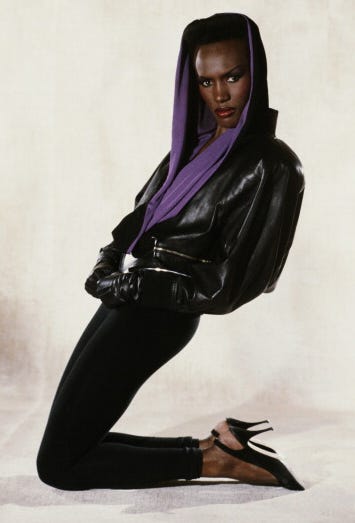 Keith Hamshere
Getty Images
Grab your best leather jacket, black pants, and add a scarf to rep the icon Grace Jones. Bonus points if you take a pic exactly like this one.
8
Lydia Deetz from "Beetlejuice"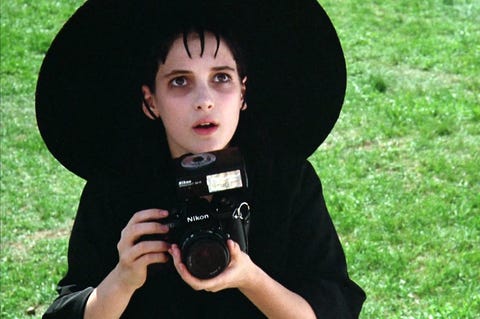 Be "strange and unusual" this season as in your best Lydia Deetz attire. With those iconic bangs, everyone will know who you are, no matter what you're wearing.
9
Stacey from "The Baby-Sitters Club"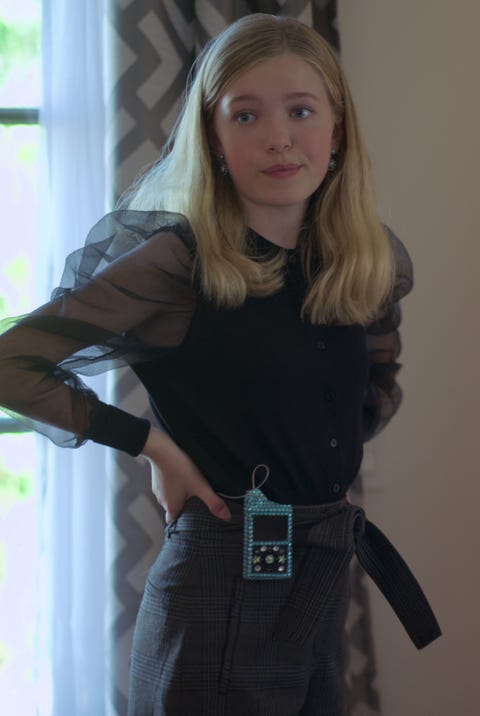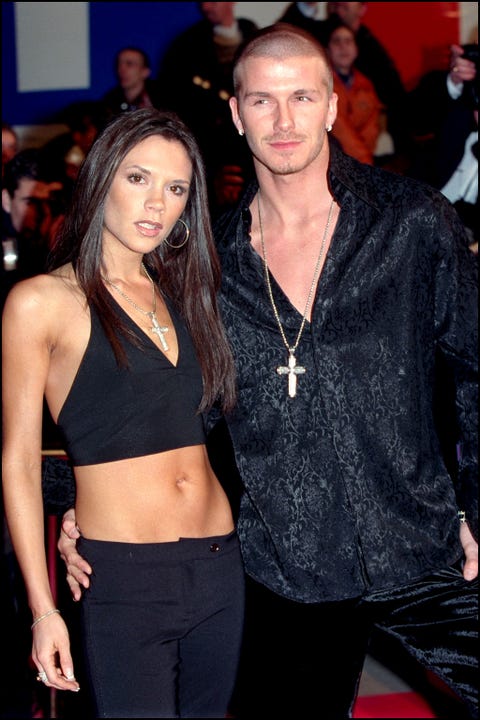 The little Gucci dress, the little Gucci dress, or the little Gucci dress? Doesn't matter, anything black will do when paying homage to this pop icon.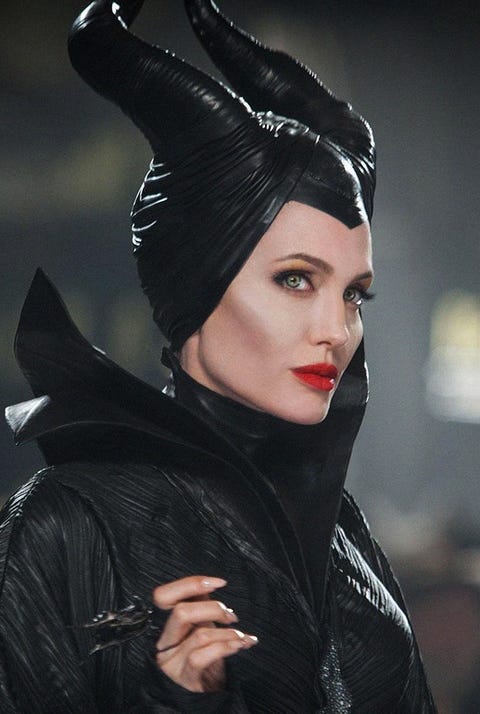 A Disney legend! Maleficent is the most fabulous of all the iconic villains and her dramatic look is 100% worth a copy. Just throw on a black maxi, a matching jacket, and DIY yourself some horns (or buy them on Amazon).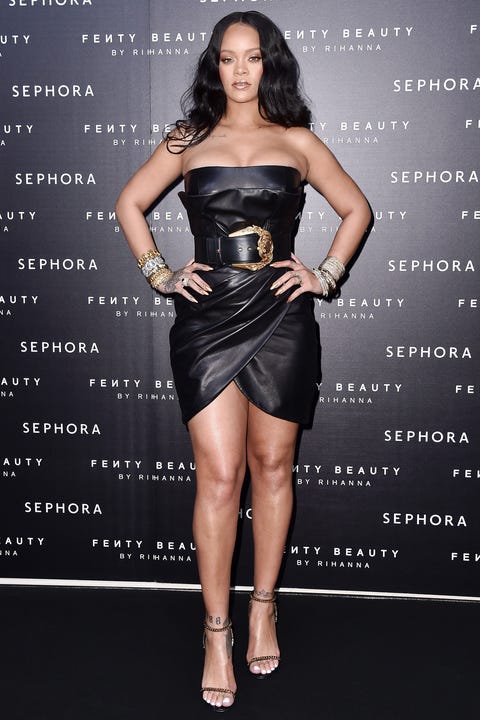 No one does style better than Rihanna. She has countless LBD looks that are all iconic in their own sense. Just pick your favorite, then hit the thrift store for the required accessories.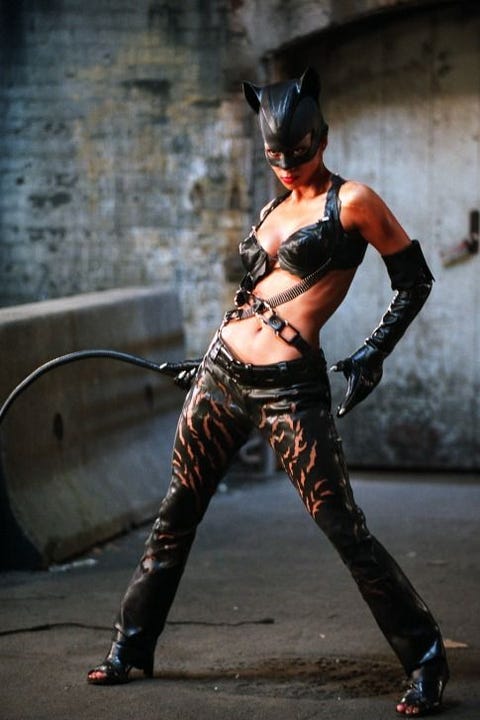 There are so many versions of catwoman, it's hard to decide which one to rep. Halle Berry's version is my all time favorite for one reason only: those PANTS.
14
Nancy from "The Craft"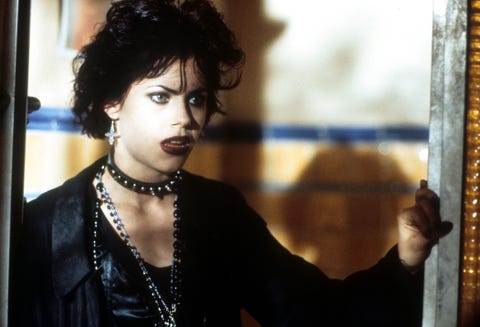 Archive Photos
Getty Images
Nancy was one of the scariest teens of her time, donning black from head to toe. Layer on a black jacket and tank, then layer on the beads and spikes. The beauty moment is just as important too!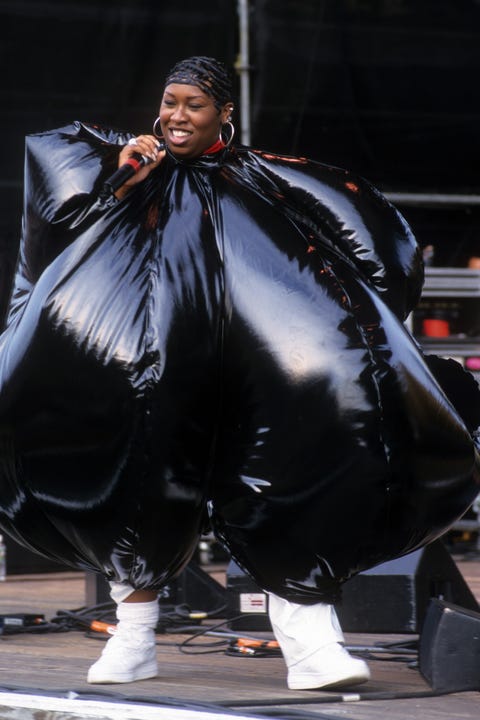 Steve Eichner
Getty Images
Every look in the Missy Elliott archives is worthy of a revisit, but this iconic moment stands alone. Basically just cover yourself in an XL garbage bag and slip on some Nikes. True fans will get it.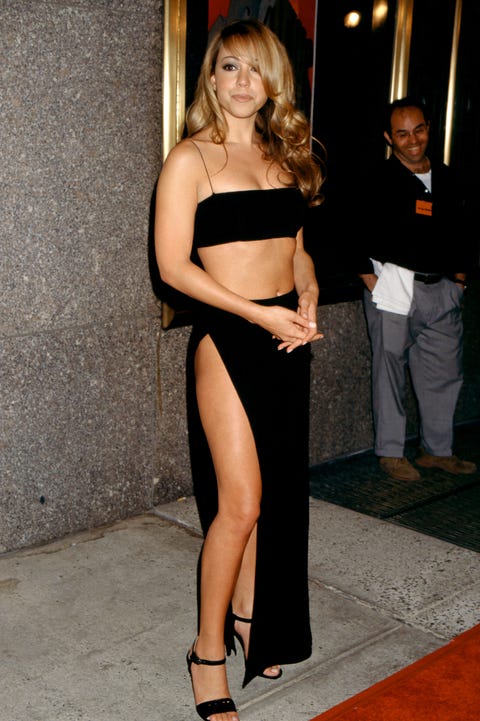 Queen Mimi posted this iconic throwback picture from the 1997 MTV Video Awards on her Instagram and I'm taking it as a sign that this should be my costume. She didn't take home any awards that year, but you better believe she won best dressed.
17
Trinity from "The Matrix"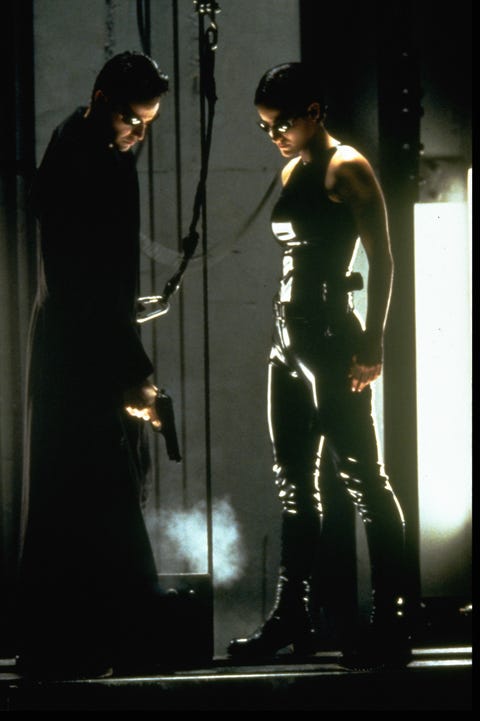 Ronald Siemoneit
Getty Images
Trinity's black latex bodysuit will go down in history as one of the hottest outfits of all time. Finish with '90s sunglasses and badass combat boots.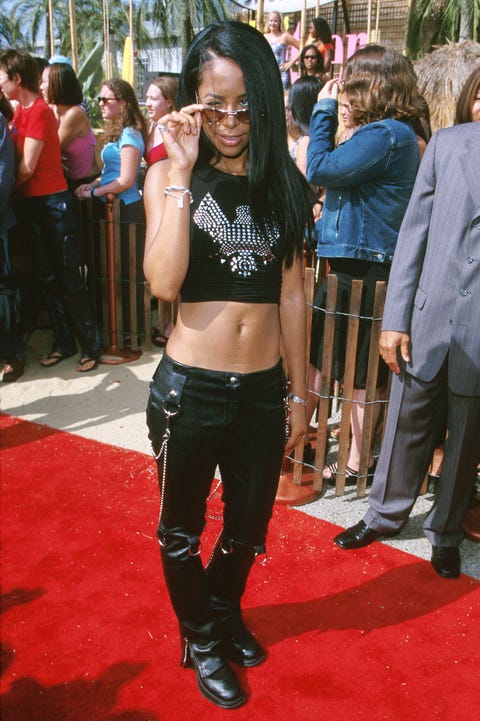 Aaliyah is an early aughts style icon. This look from the 2000 Teen Choice Awards is currently trending and perfect for a DIY all-black costume. Transform into an R&B princess with utility pants and a cropped tank.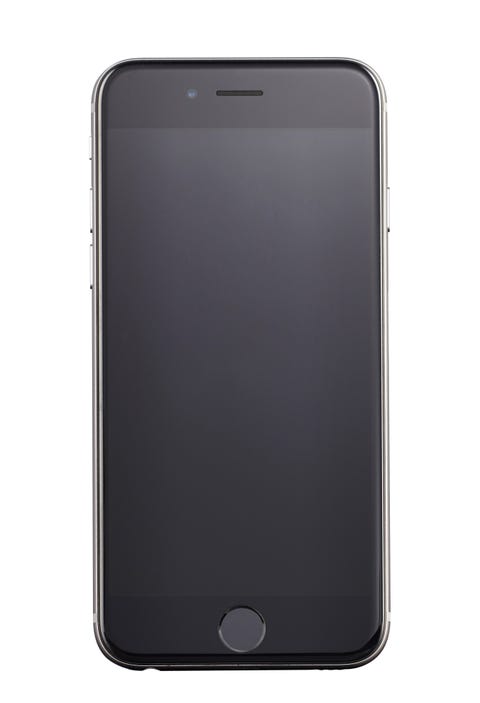 MacFormat Magazine
Getty Images
How very meta. Dress up as your ride or die, your day one, your bae until the very end, your phone. Just glue on a couple of app icons and a text from an ex to create this DIY costume.
20
Nina from "Black Swan"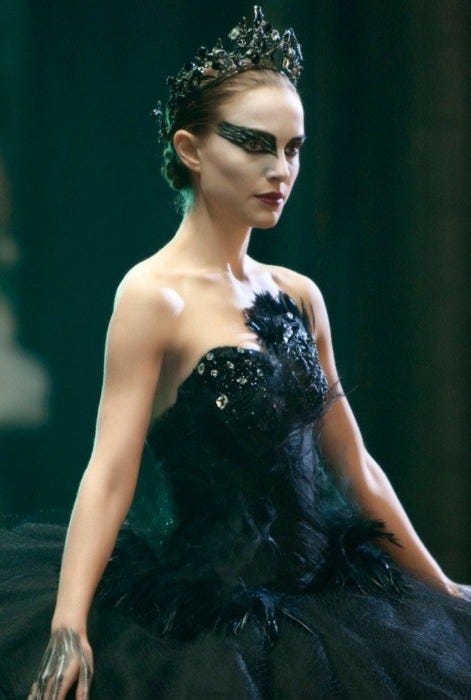 You don't have to be a professional ballerina to recreate Natalie Portman's famous role. This look is a Halloween favorite, because it can be DIYed with a bag of black feathers and a hot glue gun.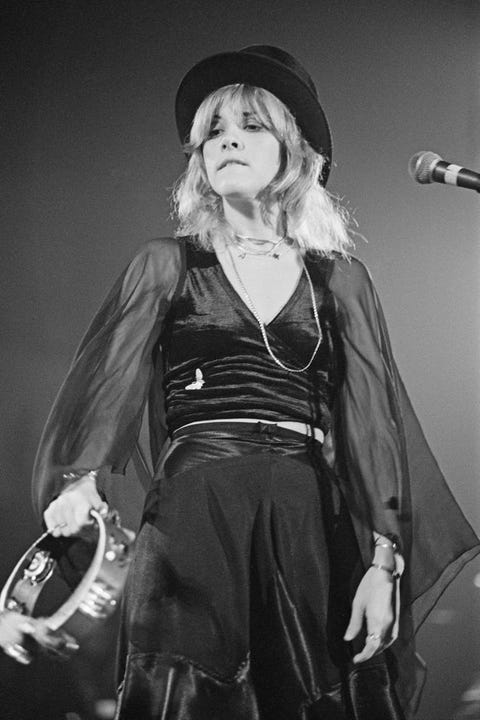 All of Stevie's outfits served major witch inspo, so they're already halfway to Halloween. Drape on some shawls and beads over a boho black dress for an easy (but epic) look inspired by one of music's legends.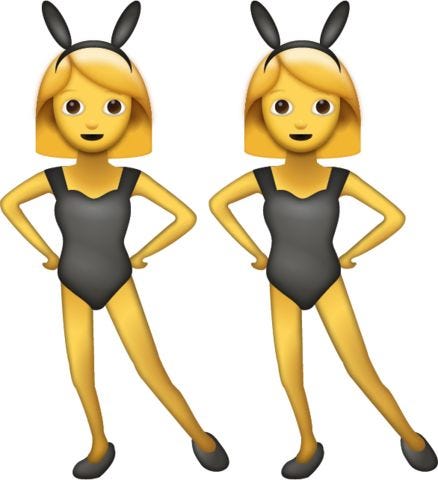 This easy look requires your BFF – and not much else. Wear your go-to bodysuit (or a little black dress), then top with bunny ears. Done!
This content is created and maintained by a third party, and imported onto this page to help users provide their email addresses. You may be able to find more information about this and similar content at piano.io