16 Super Popular TikTok Fashion Brands That Are All Over Your FYP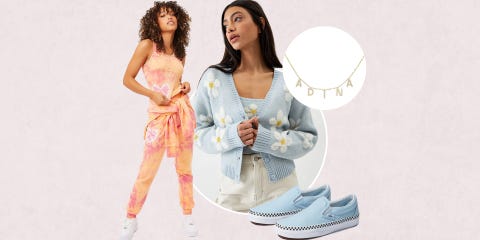 Can't go to sleep cause every night at 3 am you *somehow* find yourself scrolling through TikTok? Same! From whipped coffee tutorials to hilarious challenges and dance routines, TikTok has become the ultimate time-waster (which, btw is perfect for quarantine). But my personal favorite corner of the TikTok world has to be the fashion. You can peep what the hottest influencers are wearing (read: Charli D'Amelio, Addison Rae, Daisy Keech, and Madi Monroe) and catch new trends as they grow on the platform.
Below are just a few brands that teen TikTokers are wearing nonstop. From the Charli D'Amelio's favorite bikini brand to the sweatpants everyone in the Hype House is wearing, ahead you can read up on the viral clothing brands that are allllll over the FYP.
This content is created and maintained by a third party, and imported onto this page to help users provide their email addresses. You may be able to find more information about this and similar content at piano.io