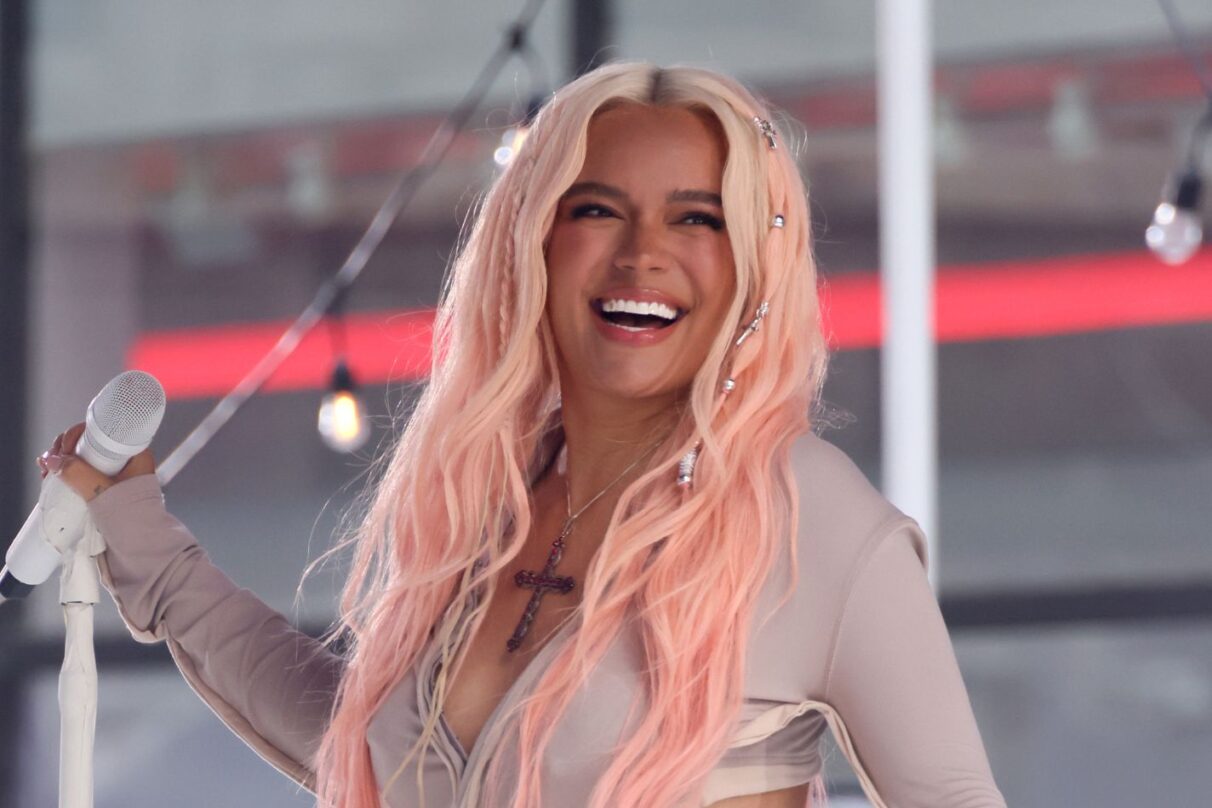 11-Year-Old Mexican Art Prodigy Gifts Unique Portrait to Karol G — See It Here
It's not every day that you get to share your artistic talent with the world – or with a celebrity who you've used as inspiration for one of your artworks. Andres Valencia has now done both.
This past weekend Valencia, an 11-year-old Mexican art prodigy, posted a photo on his Instagram page featuring him posing for a picture with Karol G. She was with Valencia to accept a painting he created in her likeness. Valencia even captured the pink hair Karol G sported earlier this year.
"Thank you [Karol G] for this amazing moment," Valencia wrote a photo caption. "It's an honor to be able to share this work with you."
In the painting, Valencia, who is known as "Little Picasso" because of a similar style to the late Spanish painter, uses a palette full of colors to get his desired portrait of Karol G. The portrait was placed inside a nice frame, so all that's left is for Karol G to decide where she is going to hang up this work of art in her home.
This isn't the first time Valencia has received shoutouts from celebrities who enjoy his work. Sofia Vergara and Thalia have also gone online to share their love of Valencia's talent. In one photo, Vergara is standing in front of one of his framed pieces.
Thalia is also seen posing with one of the young artist's paintings.
Along with Karol G, Valencia put paint on canvas to create a portrait of Bad Bunny.
He's also painted mariachis.
With some of Andres Valencia's paintings currently selling for over $100,000, we can't wait to see what the future holds for "Little Picasso."